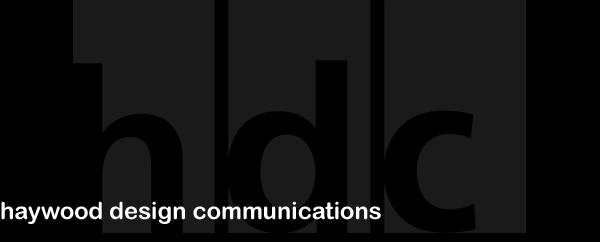 We are a full service graphic design, social media and print management company, helping clients communicate effectively through design.

We are not the type of company that wastes our time and your money navel gazing and blue-sky thinking. We take your brief and deliver what you need to make your project a success.

For more information, drop us an email info@haywood-design.com or find us on Facebook and Twitter.





Copyright Haywood Design Communications 2012